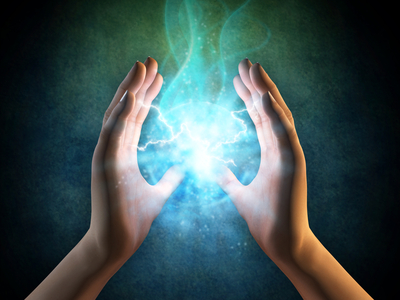 Can my advisor really assist me if I'm only talking on the phone?
It is possible to transmit healing energies over any distance and this form of healing can be very effective. The client may or may not be aware that this healing has been undertaken for them but may attain much benefit from it.

At first, the priority in healing is to release any repressed energy and blockages stored at cellular levels and open up chakras or energy centers. Then your practitioner may choose to balance the energy and chakras and heal imbalances in the energy system which then transfers to the physical body.

We are human bodies made up of energy vibrations. Our experiences (positive or challenging), food, environment and other people we interact with leave a vibrational imprint in our subtle body. When we hold onto toxic waste (physical or non-physical) we develop blocks in our physical and non-physical body (chakras). This can manifest as disease, anxiety, depression, pain, exhaustion and any number of negative symptoms. DEH is the key to loosening the blocks and helping you to reclaim the clarity and balance that will present your energy as "health and happiness".

Each practitioner offers different types of healing modalities. Some of the common modalities are Reiki, Qigong, Reconnective Healing, Crystal Healing, Chakra Balancing and Pranic Healing. Each intuitive advisor will list in their profile the types of techniques that they utilize and offer. Often, practitioners train in many modalities and "pull" from whatever "toolbox" they are guided by Spirit to transmit.
What can you expect to experience in a Distance Energy Healing session?
This one hour session is best done in a comfortable chair, in a slight reclining position with loose fitting clothes, a blanket over your body (including hands) while utilizing a headset or speakerphone so that you do not have to hold your phone to your ear.

There will be brief guided meditation to relax and prepare you to accept the healing energy that will be flowing through your psychical and energetic body. Although most of the session will be completed in silence (by the practitioner) feel free to laugh, cry, or release any other emotions that are appropriate. You can expect to feel any, all, or none of the following physical experiences: tingling, cool air, hot air, burning, heat, smells not related to your physical environment, nausea, tightness, expansion, sleepiness, mental visions of colors, objects or people. Relax in the knowing that this is all part of the process and you will always be protected physically and spiritually. Much like when healing a physical cut, we must first wash out and remove the foreign object that caused the wound in the first place. DEH is a process that washes out and removes foreign energy from your psychic and energetic body.
DISCLAIMER: Meet Your Psychic and its advisors DO NOT dispense medical advice or prescribe the use of any technique as a form of treatment for physical or mental problems without the advice of a physician, either directly or indirectly. The intent of Meet Your Psychic and it's advisors is to offer educational and inspirational information of a general nature to help you in your quest for emotional and spiritual well being. By facilitating Distance Energy Healing sessions, Meet Your Psychic assumes NO responsibility connected with results directly or indirectly.
Have questions regarding our Distance Energy Healing or would like to order a reading?
Click
to reach Member services by chat.
Click
to register for your FREE account.
Click
to see a list of Available Psychics.