Rate: $1.00/Min
|
Extension #1566
|
Members in Queue: 0
|
Status:

Contact Me
Frances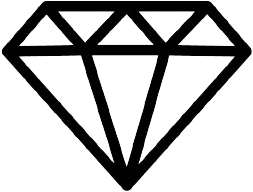 Master Psychic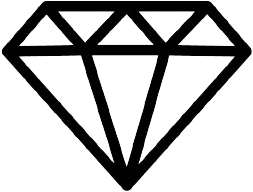 Please select how you wish to talk today.
Similar Psychic Advisors
STATUS:
Available
Rate Per Minute: $1.00$4.99
I try to help guide based on the energy currently

Leanne
5.0
EXT. 2000
Members in Queue: 0
STATUS:
Available
Rate Per Minute: $1.00$3.99
With honesty and integrity
New

Panda
EXT. 2013
Members in Queue: 0
STATUS:
Available
Rate Per Minute: $1.00$3.99
Gain valuable on-site to your questions

Maria
EXT. 1778
Members in Queue: 0
STATUS:
Available
Rate Per Minute: $1.00$3.99
I will bring in your spirit guides, angels to help

Vicki
5.0
EXT. 1845
Members in Queue: 0
"I can clear up the uncertainties in your life."
I am here to assist you and clear up any uncertainties in your life. I'm a 3rd-generation Clairvoyant, Intuitive, life Coach, spiritual Advisor and a Tarot card Reader. It is my goal to bring you peace of mind, clarity, comfort and most importantly, to know what your future holds. I will guide you through each special moment, problem, or decision that you need to make, with the support you need along the way. I can give you an honest look at your current path and then provide the guidance you need to create the life you imagine in all areas, love, romance, and relationships, family, business, money, career and finance. Let me give you the information and tools to find your life purpose, further your career, and achieve healthier, long-lasting relationships.
Areas of Expertise:
Love and Relationships, Career, Financial, Family, Spirituality and Faith, Legal, Children's Issues, Physical / Spiritual Well Being, Life Purpose, Dating, Ex Boyfriend / Girlfriend, Marriage, Cheating, Unhealthy Relationship, Addictions, Divorce or Separation, Sex and Intimacy, Soulmates, Coping with Loss, Spirit Guides, Angel Guides
Styles of Intuition:
Clairaudient, Clairsentient, Clairvoyant, Empath, Mediumship, Energy Healing, Reiki, Chakra Balancing
Reading Styles:
Spiritual, Blunt and Direct, Compassionate
Bilingual:
English / Spanish
Pronouns:
They / Them
Member Testimonials:
Please login to write a testimonial.
Login
i ran out of minutes!! but i want her to know she was amazing!!
Kearstin | Mar 27, 2022
Told me what I needed to hear not what I only wanted to hear...
Jodi | Dec 12, 2021
helpful, straight to the point & blunt!! first time & will go back!
Mimi | Oct 29, 2021
Thanks
Veronica | Sep 22, 2021
Similar Psychic Advisors
STATUS:
Contact Me
Rate Per Minute: $1.00$4.99
I try to help guide based on the energy currently

Leanne
5.0
EXT. 2000
Members in Queue: 0
STATUS:
Contact Me
Rate Per Minute: $1.00$3.99
With honesty and integrity
New

Panda
EXT. 2013
Members in Queue: 0
STATUS:
Contact Me
Rate Per Minute: $1.00$3.99
Gain valuable on-site to your questions

Maria
EXT. 1778
Members in Queue: 0
STATUS:
Contact Me
Rate Per Minute: $1.00$3.99
I will bring in your spirit guides, angels to help

Vicki
5.0
EXT. 1845
Members in Queue: 0