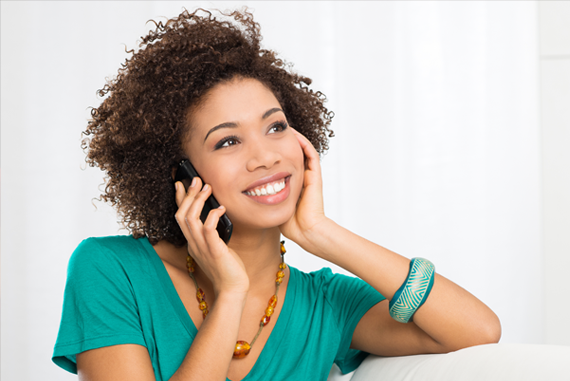 There are many ways a person can connect with a psychic. Many still enjoy the "in person" or "face to face" style of receiving their intuition and guidance. However with the advancement, availability and convenience of technology such as cell phones and the internet, a new option has quickly paved the way for the most popular choice of all: Phone Readings.
No longer do you need to travel to your psychic. Your psychic can now come to you with the click of your mouse or the pressing of a button on your smartphone.
Countless people from around the world reach out to psychic advisors for guidance and spiritual healing every day.
"But can a psychic reading be performed over the phone? I thought only authentic psychic readings can be done face to face."
Phone psychics have honed their skills for years to become sensitive to the voice vibrations of their clients. The psychics on MeetYourPsychic successfully speak with Members from around the world and they can assist you as well today!
Recommended: When a psychic works with a client they may provide a vast amount of information during the course of your session. A great feature of MeetYourPsychic is your ability to order an .mp3 audio file of your psychic reading for only $7.00. Never forget important information or be distracted by taking notes during your reading. Relax and enjoy the experience and allow MeetYourPsychic to deliver to you your complete session via email. Make sure to choose the recording option while placing your order online or simple let Member Services know as you place your phone order.
Have questions regarding our Distance Energy Healing or would like to order a reading?
Click
to reach Member services by chat.
Click
to register for your FREE account.
Click
to see a list of Available Psychics.